We've been fitting specialty athletic shoes since 1974!
BOOK A PRIVATE
EXPERT SHOE FITTING TODAY!
Our #1 priority is getting you in the best possible shoe for you.
With the largest inventory of running & walking shoes in Genesee County, our knowledgable staff will personally take you through our shoe fitting process, we guarantee you will leave the shop feeling confident that you have found your perfect fit.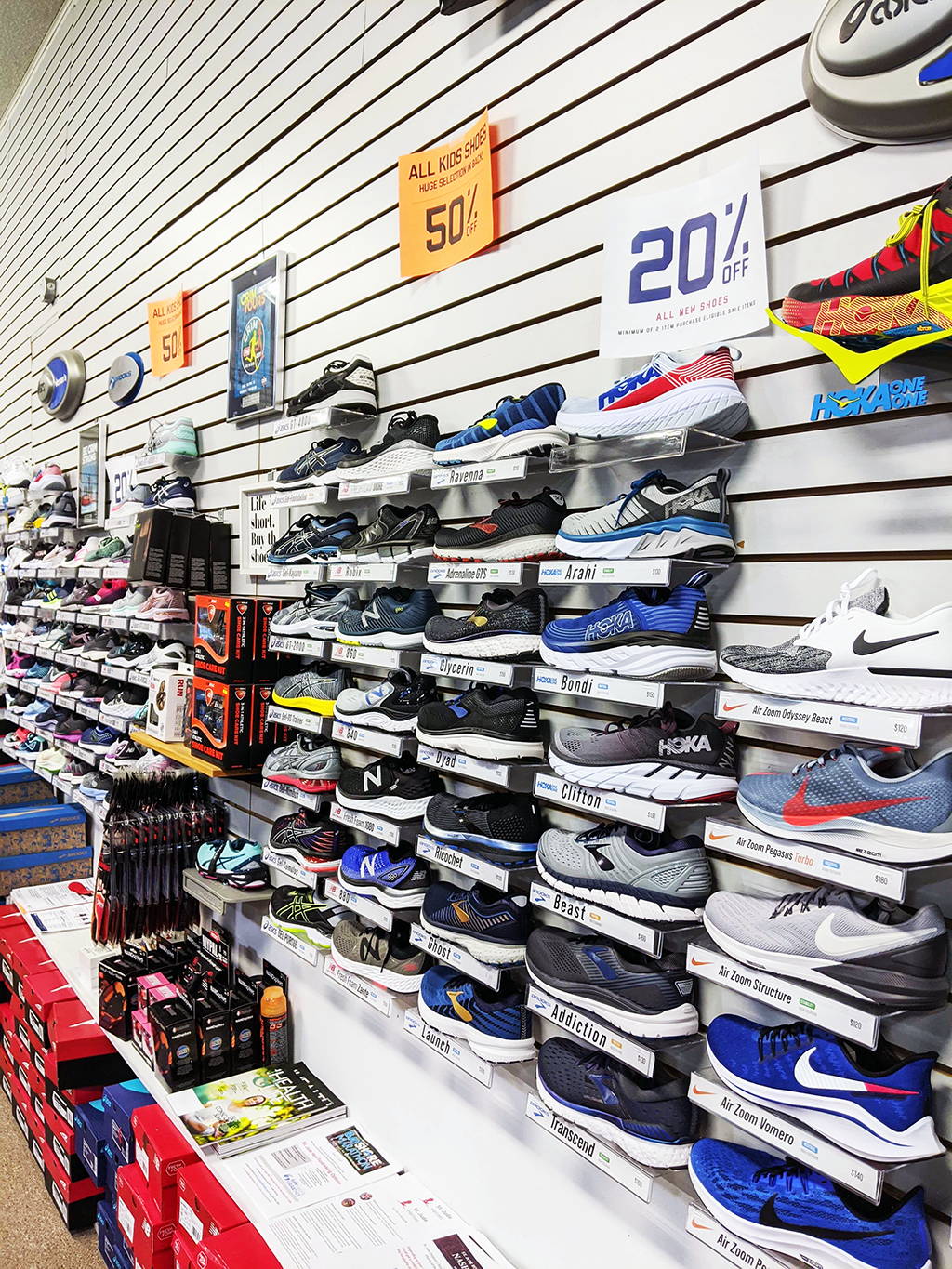 We can safely help you find your Perfect Fit!
FINDING YOU YOUR PERFECT FIT IS NOT ROCKET SCIENCE!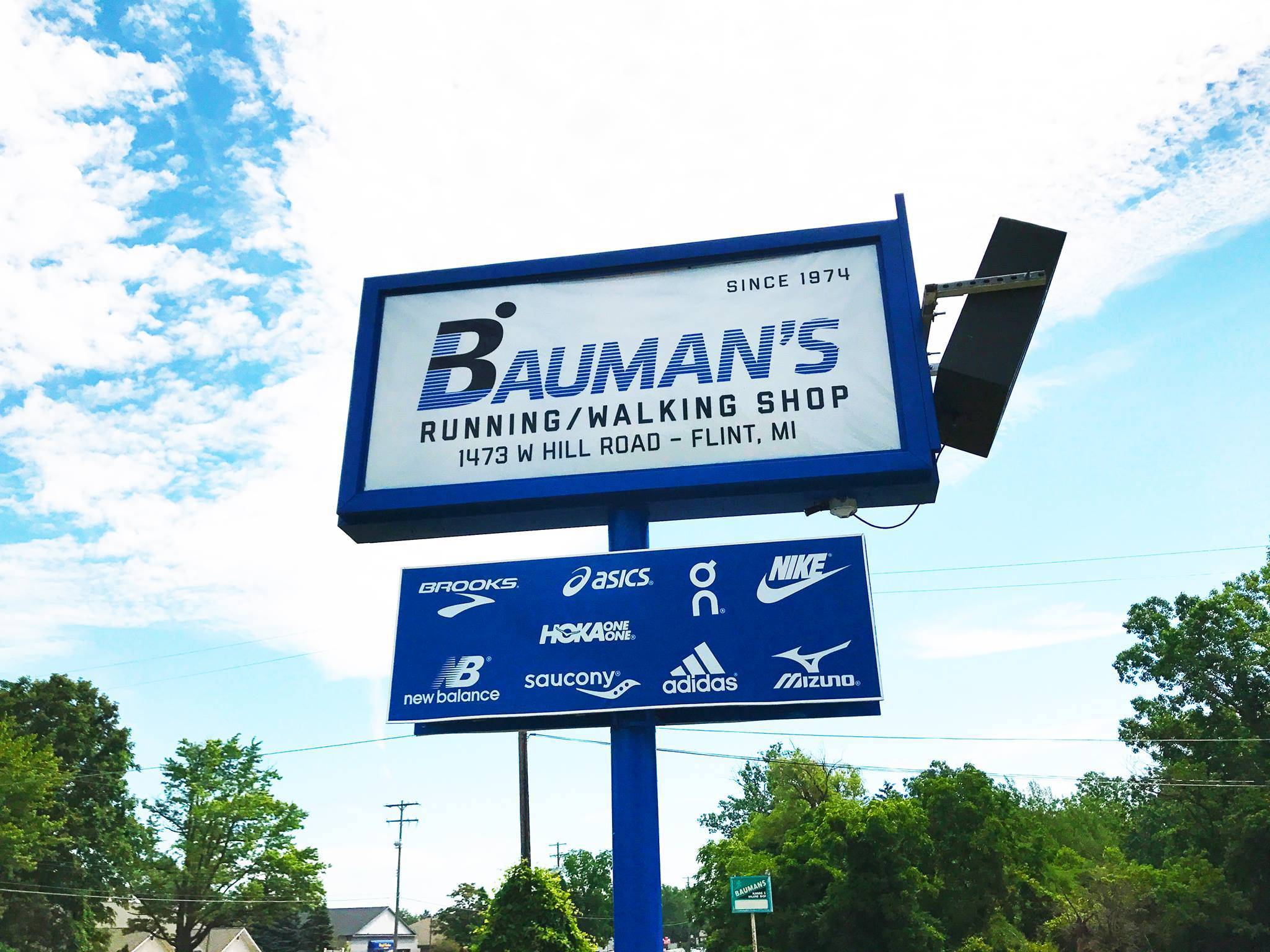 Taking a measurement of your foot as a starting point we can know what size in the shoe type to bring out that is determined in the next step.

With your shoes off we take a look at you walking naturally up and down our walkway or with a pair of neutral shoes on the treadmill. We will asses where you are landing, checking for any misalignments bio mechanically within the ankles or knees. This check will let us know what pronation category of shoe you need to be in. For more info on pronation, look below.

We will bring out our recommendations for you to try in the category determined in the previous step and narrow down your perfect fit based on your feedback.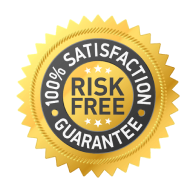 We stand by all of our products. We ask that you wear the shoes indoors and on a treadmill for a couple of days to get a feel for your new shoes. If you're not 100% happy, bring them back and lets try your second choice or get your money back. We do offer 100% in-store credit for visibly worn shoes used outdoors.
Get the right shoes for the way you walk. Mine are great. No more sore feet!

Stopped in this afternoon with my 24yr old niece. We received impressive customer service from the tall man with glasses. Before he brought out 6 or 7 pair of shoes for her to try on, he assessed her gait, foot position and weight bearing. He was very patient and informative about shoe structure and support. We are grateful for all his help.

Bought a 2 pair of Hoka's, couldn't have asked for better service and the shoes are terrific 👍

Always get my walking shoes here. Very helpful people. Happened to wander in on a 20% off sale.
Happy, happy!

"People were friendly, service was great! I'll recommend that store. I bought some shoes to correct my ankle. I'm in a trial situation right now get back later let you all know if it works for me."
I come here to get my running shoes. The staff is always helpful and friendly.

"Very knowledgeable and friendly. This is my new place for all my running needs!
They are so great even the staff at the competitor recommended them to me."
"Great selection of shoes the best prices on apparel. They also have actual running shorts!!
Not just Nike shorts with pockets but shorts you can race in! I will come here every time I come to Flint."

"I've been shopping at Bauman's for YEARS. Great, knowledgeable staff, and anything you could want for the running enthusiast. If you experience pain when you run, this is the place to go for help."

"Best running store I know. It's staffed by real runners. The positives are numerous. Great location. Wide selection of shoes and gear. . . . The stuff you really need. The staff is very friendly and knowledgeable. The owner might be the nicest guy you will ever meet. The negatives . . . If you get caught up in a conversation about running philosophy or strategy or a big race that happened 2 days or 40 years ago, you might be there awhile."

"Our salesman was hilarious and knowledgeable.
Great place to get running gear!"

"Personalized service. Great shoes.
Experienced sales people. Friendly. Convenient. Love Bauman's."

"They are always super helpful every time I go in to the shop.
They go the extra mile in fitting you in the proper shoe for your needs!"

"One stop shopping for all your running needs.... Knowledgeable staff."

"Stopped to purchase a pair of walking shoes and inserts. Gentleman was very nice."

"Always enjoy my visit to Bauman's always have what I want if not will order it for me
one of last on hands store left around.stop there soon."
"Great store, wide selection and friendly staff. Emily and her crew are the best!"
"Awesome store, everyone was so friendly!"

"Bauman's is the only place I would buy running shoes/gear."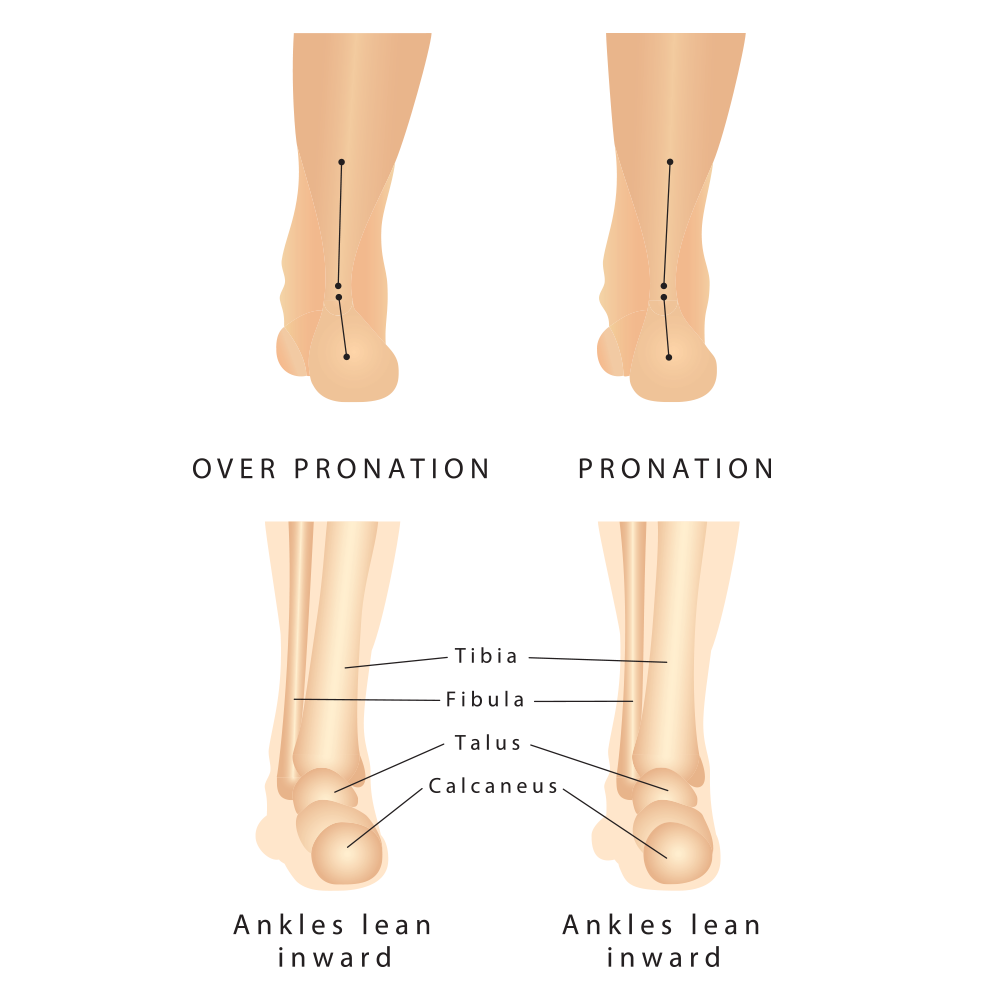 Around 70% of the population overpronate, so this is by far the most common pronation type amongst runners. As the foot is planted it rolls inward excessively, transferring weight to the inner edge instead of centering it on the ball of the foot. It's usually seen in runners with low arches or flat feet. Recommended Shoe Category: Stability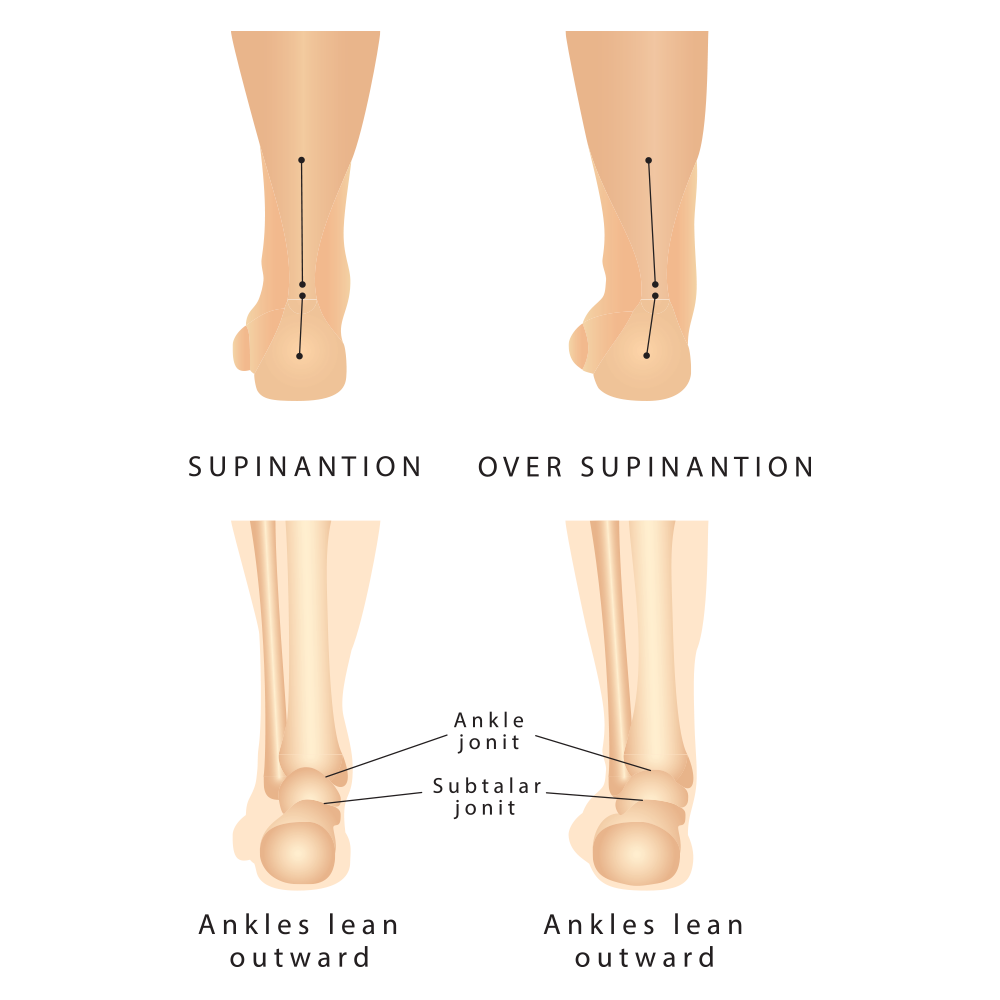 Or "Underpronation". This is when the outer side of the foot strikes the ground at a steeper than normal angle with little or no movement inward, causing a jarring effect, and a large transmission of shock through the lower leg. It's usually seen in runners with high arches.
Recommended Shoe Category: Neutral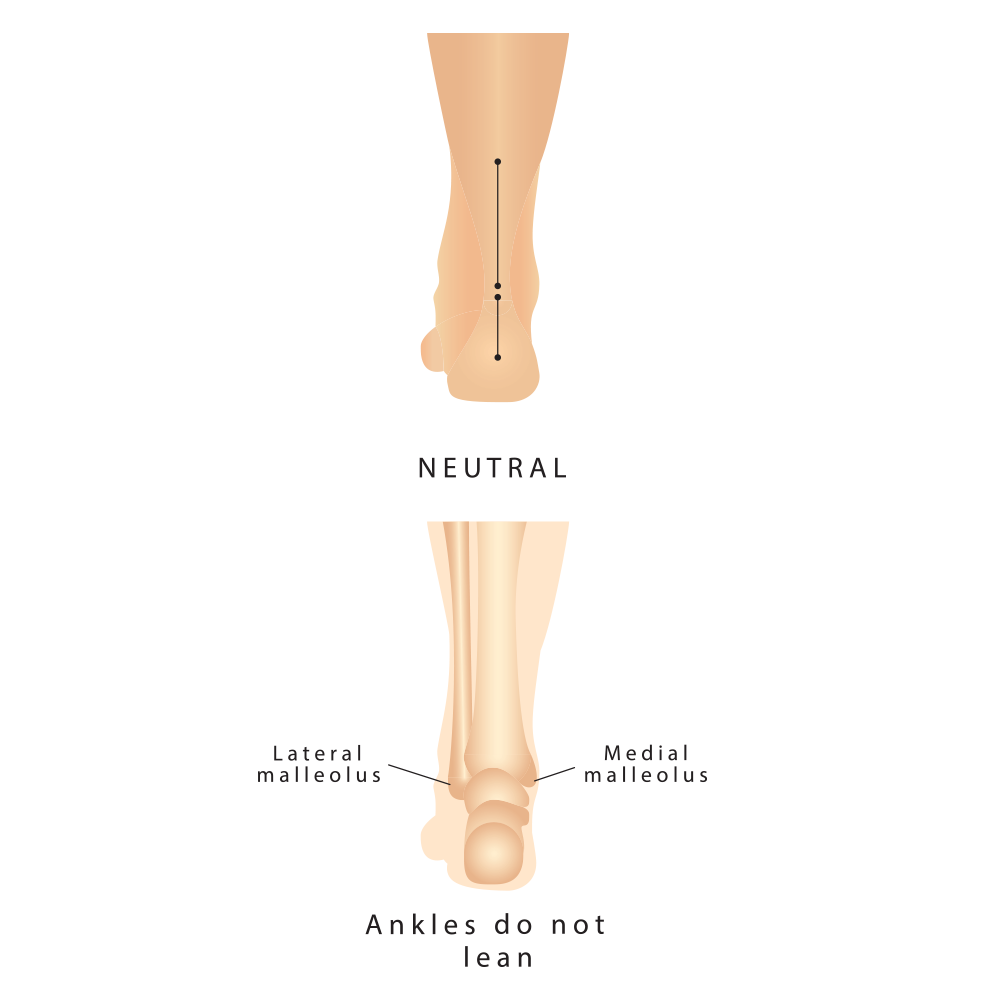 Neutral pronation occurs when the foot lands on the outer edge and then rolls inward in a controlled manner, distributing weight evenly and helping to absorb shock. On push off, there is an even distribution of pressure from the front of the foot.
Recommended ShoeCategory:
Neutral