Saturday, June 20, 2020 @ 9:00AM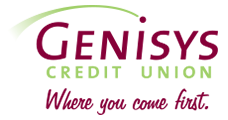 Help kids locally and globally. All proceeds go to Clio High School Cross Country Team Summer Camp, Compassionate Life, Clio Youth Sports Complex, and the Youth Health and Fitness Fund of Clio.

THIS IS THE SECOND RACE IN THE CLIO CAN-DO RACE SERIES! REGISTER FOR ALL 3 RACES AND RECEIVE A SERIES RACE T-SHIRT AND MEDAL!

5K Run and Walk starts and finishes at the Clio High School Football Stadium. Flat fast course including scenic section through a wooded area bike path. Medals for all Runners/Walkers. Healthy food, family celebration and "Kid's Fun Run" following 5K @ 10 AM.

Race Date: Saturday, June 20th, 2020

Starting Time: 5K Run/ Walk starts at 9:00 AMKid's Run (Children under 10) starts at 10:00AMLate Registration opens at 7:30AM

Location: Clio High School, 1 Mustang Dr, Clio MI 48420

Course: Mostly paved, flat course with sections going through scenic bike trail wooded area. Starts and Finishes at Clio High School Football Stadium.

Registration: Early Registration ends on Thursday May 21, 2020. Late Registration and packet pick-up available at Bauman's Running and Walking Shop on Friday June 19, from 12:00 PM to 5:00 PM, 5:00PM - 8:00PM @ Clio High School and race day at the High School starting at 7:30 AM.


Entry Fees: Individual30 days before the race (Early) - $25Within 30 days of Race (Late) - $30Day of Race = $35Youth (Under 18)30 days before the race (Early) - $15Within 30 days of Race (Late) - $15Day of Race = $20
*Shirt and medal are not guaranteed after May 21

Series: Buy all three and get a special series medal and T-Shirt.

Facilities: Restrooms are available.

Awards: Medals and A4 Tech Shirts for every runner & Walker! T-Shirts for all Kid's Fun Run Participants.Awards for top male and female runner/walker in each age group.Music, recognition's, free healthy food, and business tables following the Kid's Race!

Age Groups:

Runners (Male and Female) - 12 & Under, 13-15, 16-19, 20-24, 25-29, 30-34, 35-39, 40-44, 45-49, 50-54, 55-59, 60-64, 65-69, 70-74, 75-79, 80 & Over

Walkers (Male and Female) - 19 & Under, 20-29, 30-34, 35-39, 40-44, 45-49, 50-54, 55-59, 60-64, 65-69, 70-74, 75-79, 80 & Over