Saturday, March 11, 2023 - 10:00AM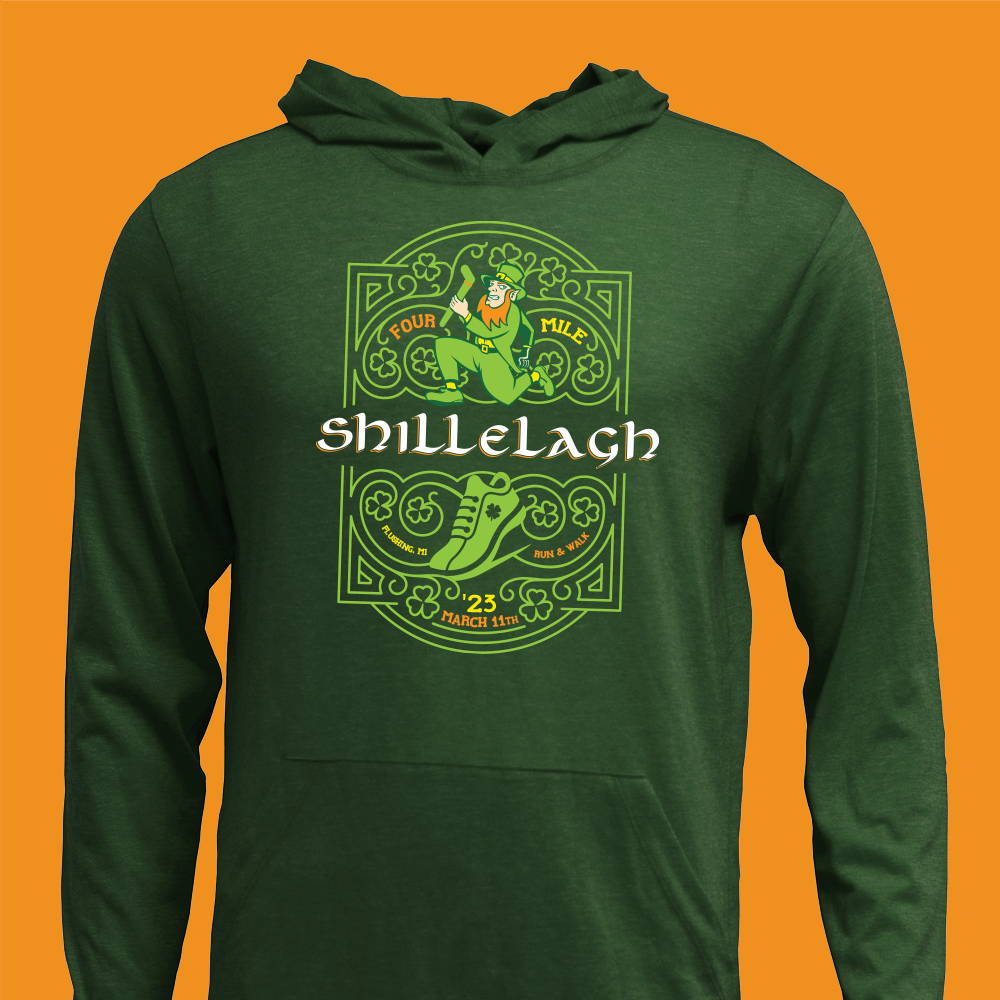 Race Date:
Saturday, March 11, 2023 - 10:00AM

Starting Time:
The Four Mile Run starts at 10:00AM
Walk will start at 10:02AM
Location:
Central Elementary School - 525 Coutant St, Flushing, MI 48433
Exit I-75 at Pierson Road (Exit 122), go west on Pierson to Elms Road, north on Elms to Coutant Street, west on Coutant to school. Limited parking at school, please park behind school.

Course:
Scenic four mile course will start at and finish at Central Elementary School.
Course winds through a residential area.

Registration:
Early registration ends March 4. After that date, entrants must pay the Late Fee.
Race day registration begins at 9:00AM at the Central Elementary School.
Packet Pickup:
Available on Friday, March 10th from 12PM to 6PM at Bauman's Running & Walking Shop, 1473 W Hill Road., Flint, MI.
Packets will also be available at 9AM on race day in the Flushing Central Elementary School.

Entry Fees:
Event WITH Sweatshirt:
On or Before February 4th - $28.00
Late Registration WITH Sweatshirt:
$33.00

Event WITHOUT Sweatshirt
On or Before February 4th - $15.00
Late Registration WITHOUT Sweatshirt:
$20.00

Students:
Students 18 years old and younger can race for only $5!
Virtual Registration:
$20 No Shirt
$33 with Sweatshirt (Includes Shipping Cost)

Riverbend Striders:
Striders may deduct $2.00 from preregistration fees only.
Facilities:
Restrooms only. No lockers or showers available at the school.
Awards:
Awards to Overall and Masters Male & Female; at least top 3 male & female finishers in each run division.

We will go deeper in the largest run and walk divisions, based on participation.

Information:
Bauman's Running & Walking Shop: (810) 238-5981


Send Entries to:
Shillelagh
PO Box 233
Flushing, MI 48433

Make Checks Payable:
Riverbend Striders